Forum Threads
---
New Season 03/09/2021
Started By GM | 03rd Sep 2021 - 10:46 PM
---
---
After a long period of testing we're happy to announce our brand new season which brings a considerable amount of new features and content which will take your gaming experience to a whole new level.
---
Frontline Battlegrounds
Frontline Battlegrounds brings a whole new dynamic to your hunting, certain monsters have a chance to drop a portal where you will find a dungeon like 10 min battle experience, where you will face ferocious monsters and evil creatures which will grant you points per kill, these points will scale based on the difficulty of the frontline which is based on the killed monster and your current str.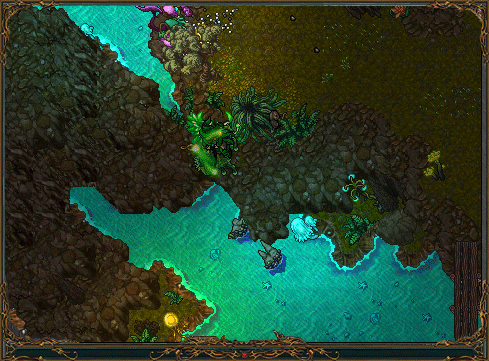 Points obtained in the frondline battelgrounds can be spent in the frontline shop, located underneath Nocturnia's temple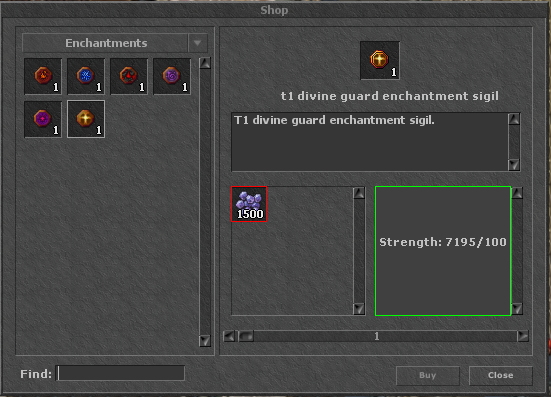 ---
Item Rarity System:
This system brings a whole new meta gate for character building when it comes to upgrade your items, unlock/reset the rarity of an item and enjoy of its unique new abiities and boosted str values to take your build to a unexplored meta game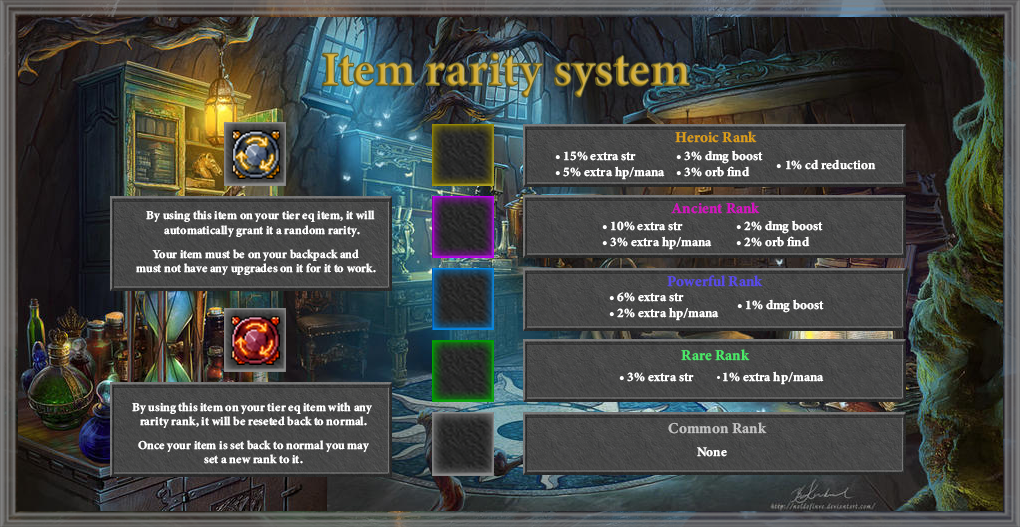 ---
Imbuements:
Imbuements system has been a problem for a long time since the only valuable choice was protection, this time around we have removed protection to imbuements and moved them to traits system to provide imbuements a new feel and a whole new meta to build your items.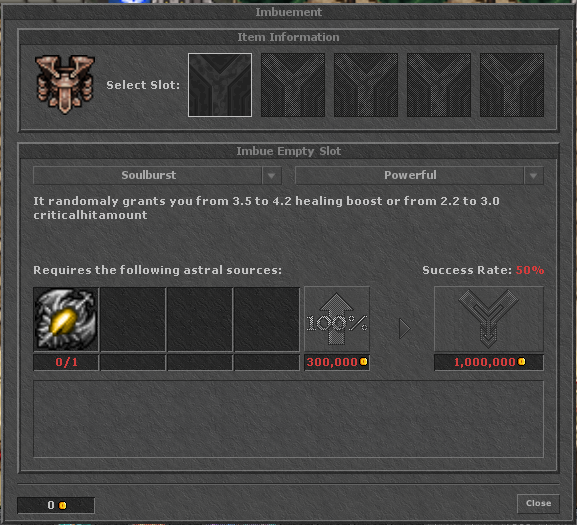 ---
Fishing system
Your prayers have been heard, we are glad to introduce you the fishing system rework!
From now on fishing will reward differently to the fisherman and the boss hunters, a whole new crafting skill has been implemented and old formulae reworked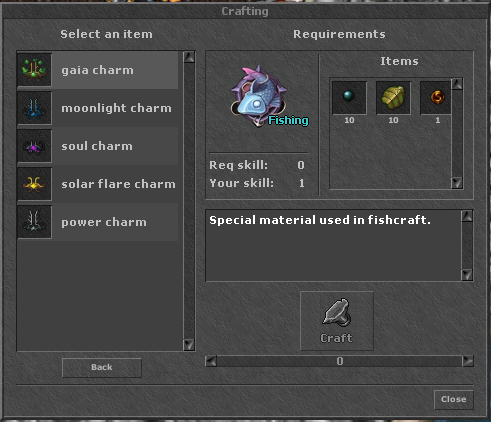 Enjoy your gains in the new fishing shop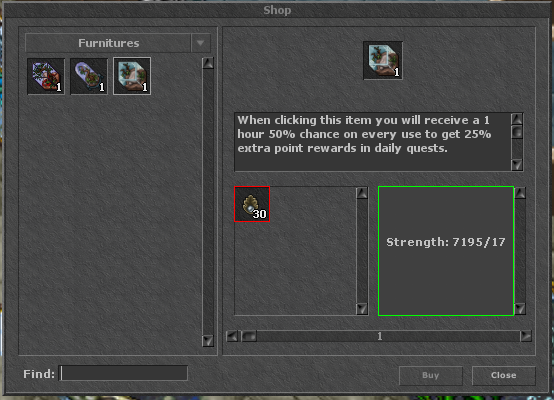 ---
Continent 5.5 is oficially released
Yeah, its been a long time since people has been stuck in continent 5, but that time is over, we bring you a whole new task set, missions and special hunting places and quests on our 5.5 continent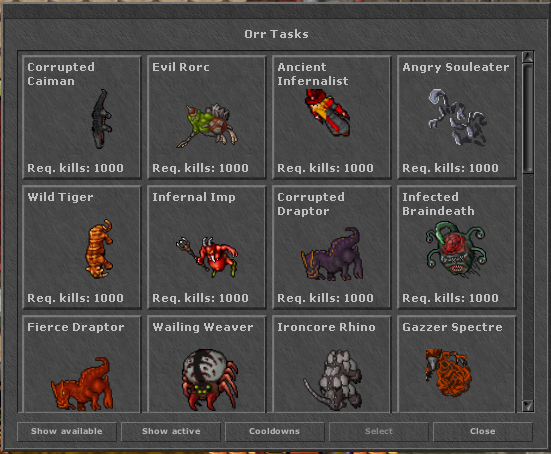 ---
Waypoint system
A long awaited mechanism which requires you to unlock waypoints across the map for fast traveling is now available, this is specially designed for spawns above cont 3.5 which require a huge walk to get there.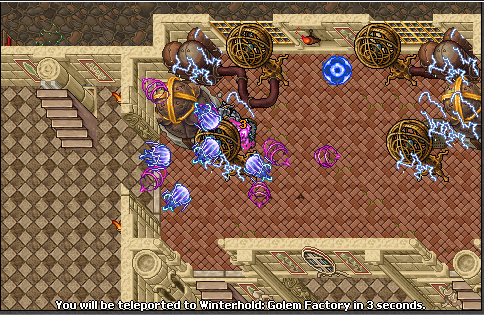 ---
Further Patch Notes:
Added:
From this moment on if you go to a quest and open the chest while you are on CD you will be instantly teleported to the depot, furthermore we have added teleports to all continental and mid continental boss rooms so you can exit as emergency if necessary.
Skull Coins have been added to Prey Task Shop.
Rarity Token Unlocker have been added to the Frontile Battleground rewards.
PZ tiles have been added to waypoints.
Added a new way to get global experience boost. By reaching a x number of players online a global boost will be triggered (it can be stacked with other boosts).
Added a new command to check the active guild bonus from King of the Hill Event: !guildbonuses.
A new energy consuming option has been implemented as a test concept for all of those skull coin grinders who want to automatically get the coins in their backpacks.

To enable it use the command !skullcoin

From now on only the player who dropped a skull coin inside a corpse can see the animation.
Implemented a few missing commands to !commands
Trait smelting in a 1:1 ratio
New my info special boost information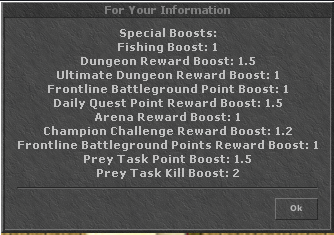 ---
Changes:
Increased the speed of arena monsters.
The requeriment to craft the next tier of arena dolls has been lowered from 5 to 4.
Woodworking has been disabled.
Protection Imbuement name has been replaced to Reflection Imbuement.
Veteran/Elite/Champion drop amount from monsters in Orr has been increased.
Gold & RSC from orbs and loot boxes now goes directly to your bank balance.
Frontline Battleground points and Ultimate Dungeon points are now displayed by the commands !myinfo.
Energy potions, imbuement clear vials and trait clear vials are now stack-able
To increase the early performance of druids the following changes have been applied.
Reaper's spell Rage Slash has been adjusted.
[Battefield Event]
Creature spawn (per tick) has been lowered from 5 to 3.
Creature spawn time has been increased from 30 to 45 sec.
To avoid abuses we have implemented a max power rank per instance preventing high power players boosting low power instances. (This should be fix the OP damage from monster of low STR instances)
[King of the Hill Event]
1.This event will be granting to the winner guild 10% of expecience boost plus an extra random bonus among: Damage Boost, Healing Boost or Max HP/Mana percent.
I. Aura Reflect spell now grants 30% reflection instead of 15.
II. Ice Tomb spell dmg has been boosted.
III. Fury of nature spell dmg has been reworked.
IV. Cont 2 spell dmg has been boosted.
---
Fixed:
The loot chance of T2 Traits in cont 3.5 has been improved.
T1 Backpack has been added to the Shadow Point Craft Station (finally).
Powder (crafting) weight has been reduced by 100x.
Missing Tier Items have been added to the NPC Master Smith and Weapons Smith. (T10 to T14)
Several map bugs have been fixed.
Level Restriction from Treasure chests (Daily Reward Chests) has been removed.
Dworc Fleshhunter task has been fixed.
Hoelbrak Shadow Token Craft now displays the t2 Champion Box name.
50% experience voucher now displays it name correctly.
Several map bugs have been fixed.
Power Rune bug has been fixed (It wont move your character anymore when using the Slavibot Targeter-Magicshooter).
A bug on Rarity EQs that removes %HP from paladins have been fixed.
Countless map bugs in Orr continent have been fixed.
Gazzer Spectre Waypoint has been fixed.
Frontline Battleground Trader bug has been fixed.
Magic traps in Ghoul and Terramite spawn have been fixed.
The price of nobleman outfit from the Nocturnia WB Seller has been ajusted.
A bug that allow players to enter with less than 4k strenght to battefields has been fixed.
Some spell inconsistencies in the client's spells list have been fixed. (Upon next client release)
Monsters Damage from the first strenght Battefield has been fixed.
Fury of nature's dmg has been changed from earth to death.
Monsters in t1 and t2 battlefields are now properly spawning orbs.
Monsters in nocturnia and hoelbrak bastions are now properly granting orbs.
A new option to upgrade 5 and 10 points at time has been added to trait window.
---
Removed:
Gladiator Set has been removed from the ShadowRealm Lands.
Lottery System has been removed from the game.
Exclusive era outfits have been removed from World Boss Sellers.
Unnecessary chests in explorer's melee weapons quest have been removed. (Upon next server restart)
Exura max san has been removed from paladin spell list. (Upon next client release)
Exura max ico has been removed from knight spell list. (Upon next client release)
Cyclops Smith respawn block have been removed.
---